By Alex Hesketh
---
This election period has seen a swathe of embarrassing, excruciatingly awkward interviews from across the political spectrum. Now thanks to the age of social media, a bad interview can have gone viral by the time you come off air. Whether it be politicians or X Factor winners, skewering someone live on-air makes for gripping broadcast entertainment. As a result, the importance of effectively media training your interviewees has never been higher. After years of experience media training for broadcast interviews, we've picked out a few lessons to take away from this year's election.
Know your numbers
This has been the most common example, perhaps due to the speed with which manifestos had to be drafted, but is one the simplest to avoid. Condense your facts and figures into a simple, easy to understand call-sheet, and then memorise it. More importantly, if you're asked for a figure you don't have at hand, don't make it up! Dianne Abbot and Angela Rayner were both taken to task by Nick Ferrari on LBC for not being up to scratch on their subject matters, and the interviews make for difficult listening. If the numbers are important, which they often are, expect to be questioned on them.
Be consistent
Tim Farron explicitly saying he did not think homosexuality was sinful, after years of refusing to answer the question, was one thing. To then revert to being ambiguous again on Nick Ferarri's show on LBC was another thing entirely. Whatever the subject matter, being inconsistent suggests a lack of conviction in your arguments. If you do have to change the line, stick with it!
It's a trap!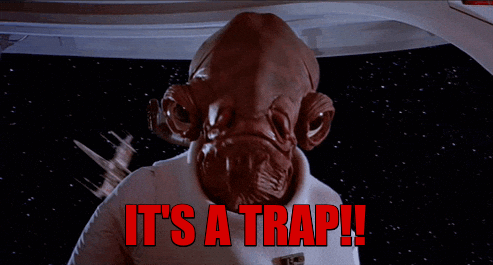 Michael Fallon appeared on Channel 4 News to discuss Jeremy Corbyn's response to the Manchester attacks. After beginning to dismantle a quote read out by Krishnan Guru-Murthy, which he believed to be from the Labour leader, he was promptly informed that they were in fact the words of Foreign Secretary Boris Johnson. It may seem a cheap shot, but there is an increasing demand for interviews such as this, with politicians being caught out live on air. Journalists can get a lot of exposure and raise in profile for a successful prank such as this thanks to their capacity to go viral – interviewees need to keep their eyes and ears out for potential ambushes.
Answer the damn question
Karen Bradley received the Piers Morgan treatment live on the nation's biggest commercial breakfast show, ITV's Good Morning Britain. This was a classic example in dodging a question when the answer may not reflect particularly well on the interviewee. When simply being asked whether the number of armed police officers had been reduced under Conservative rule, Bradley refused to provide anything like an answer. While the answer may not be the one you want to give, the feeling of deceit and untrustworthiness given off by this tactic reflects far worse.  Honesty, more often than not, is the best policy.
Turn up…
While it certainly avoids the danger of any of the above, dodging an interview entirely can reflect just as badly. Theresa May's series of no-shows – two live, televised debates, a booking on Women's Hour and all local and regional radio interviews – suggests a reluctance to be challenged and a lack of conviction. Here at Shout! Communications we are well aware of the fantastic coverage and reception that can be gained from regional broadcasting. It allows the interviewee to connect with a community directly by reaching a local audience on local issues, something which is crucial to any successful campaign, political or not. As much as it may have helped avoid some difficult questions, we'd call these omissions missed opportunities!
Politicians are, of course, subject to the most scrutiny in broadcast PR interviews. They will be held to account in such a manner that a spokesperson for a typical PR campaign would not be. The lessons, however, apply to any on-air scenario, and with the speed that a spectacular gaffe can be distributed across the internet, it is more important than ever to have comprehensive media training before jumping in front of a camera or behind a microphone.
Shout! Communications provide expert media training from former senior broadcast journalists to support TV, radio and online campaigns. If you are interested in getting yourself, or a spokesperson fully trained for any scenario, please call 0207 240 7373 or give us a shout; hello@shoutcommunications.co.uk.